Fly over water
with LIFT eFoils
No wind ? No waves ? No problem.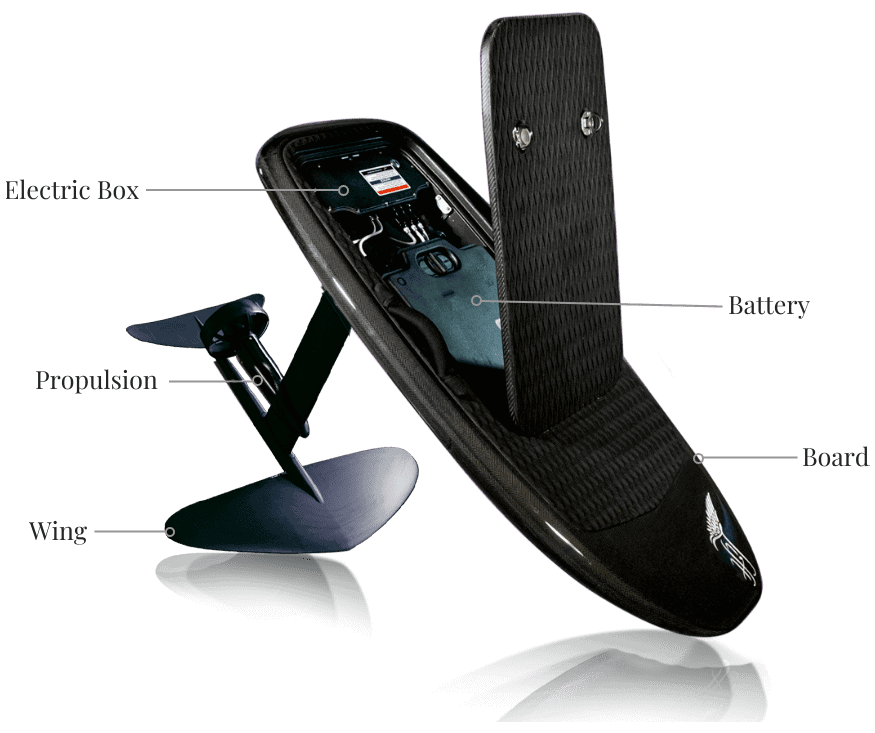 The electric hydrofoil we offer is the fastest and most efficient: it allows you to ride up to 25mph over the water!
At the leading edge of technology, Lift electric Foil uses an advanced lithium-ion battery to power a silent electric motor that is mounted on an all-carbon-fiber hydrofoil. The system is controlled by a very reactive wireless Bluetooth hand remote.
A decade of design and expertise has allowed Lift to create a foil that separates the battery from the system for easier transport. Lightweight and compact, the eFoil Lift gets started very quickly.
Lift eFoil emits no emissions and no noise!
Choose the eFoil that suits you!
The result of over a decade of R&D, components sourcing, design, and engineering is: a powerful, stable, and responsive ride over any body of water, regardless of the weather conditions.
Lift offers 4 sizes of eFoil depending on the pilot level.
In stock in Cannes, delivered in 3 days!
Don't wait to order your eFoil!
Fly before you buy
Free try before buying
Benefit from our expertise
Products and accessories advices
Safely buy
Products stocked in Cannes quickly delivered
Start in the best conditions
Start-up assistance
Collaborate with eFoil Côte d'Azur to offer this incredible activity to your clients!
Your contacts
Stanislas and Anna Koziello
You want to try LIFT eFoil in exclusivity in France?
Don't hesitate to contact us to plan your trying session. You can book online youreFoil lesson on the French Riviera, in Cannes, Antibes, Nice, Théoule, Fréjus, St Tropez …